Scamurra's Special Event Planning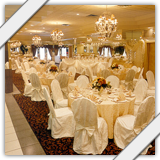 Our Certified Event Planner will help you plan and execute your vision. Whether it is a Wedding, Corporate Event or Private Function we can assist you in planning, budgeting and executing your plan.
Planning Your Event
Let "Scamurra's Catering and Event Planning" look after "ALL" the details with one of our "Certified Event Planners".
The average price of a Canadian Wedding in 2011 according to a Wedding Bells survey was $23,000.00. For many people, this will be one of your most expensive one time purchases in your life next to your home and car.
The thought for many people, given the task of planning an event can be quite daunting and intimidating. To be able to rely on total strangers and ask them all to perform a selected task on a particular day can possibly end up to be a disaster.
At Scamurra's Catering and Event Planning we help you from start to finish, or if you like, we can just help out where ever you require our assistance. Some of our clients ask us just to negotiate the price of the venue, others want referrals for florists, d.j., decor, bakers, etc... relations we have built for over two decades.
One of our Certified Planners will consult with you and take you through a series of steps that will consist of some of the following:
- Type of Event/Theme, Date, Time, Number of guests expected
- Preferred Area and Venue location
- Negotiate with all the vendors
- Menu and Bar options
- Decor and colour options
- Accomodations
- Transportation
- Audio & Visual
- Airport pick-up and drop-off
Note: The above is only a sample of what we can help you plan.
Take the time and enjoy your own event... let us worry about all the planning!!!
Let Scamurra's help you plan your "Special Event"!!!!!